RMI Declares Drought State of Emergency
On February 3rd, Republic of the Marshall Islands (RMI) President, Dr. Hilda Heine, declared a state of emergency in response to intensifying drought conditions across the country. President Heine's declaration anticipates that the drought will worsen, based on what is known about how El Niño affects rainfall in RMI.  The climate outlook for a continued strong El Niño means the drought is likely to last through May 2016. As a result, RMI faces potentially serious consequences for public health, food supply, and economy.
The El Niño Southern Oscillation (ENSO), which is driving the drought, is an ocean-atmosphere climate cycle in the equatorial Pacific Ocean that is characterized by El Nino and La Nina phases, which recur approximately every three to seven years.  Since December 2015, the Pacific has experienced an El Niño event that is among the three strongest on record.  A recent policy analysis paper from the East-West Center and the University of Hawaii's IPRC  explained the ENSO phenomenon and this year's El Niño impacts and opportunities for preparation in greater depth.

Periods of low rainfall have different impacts in different parts of the world.  On small atolls, such as those of Northern RMI,  the impacts of drought can become severe quickly.  Residents of the atolls of RMI depend highly on rainfall harvesting and storage for drinking water, and water used in the household and bathing.
The last very strong El Niño event, in 1997-1998, brought severe drought to RMI. Local crops were damaged, causing a food shortage. In addition, bacterial infections, dehydration, and other drought-related illnesses were reported, particularly on the northern atolls, which were most impacted by the drought.  Droughts in RMI have mobilized military and international aid organizations to deliver food, water, and medical supplies, but the impacts are still disruptive to RMI's society and economy.
The current drought has already depleted household water catchment supplies and other water storage on at least 13 atolls, and communities have run out of water.  The declaration signals to international partners and aid organizations that the drought could become a major crisis for RMI. Heine's state-of-emergency declaration aims to address immediate drought-related problems communities are already facing, but also to coordinate a wide range of government ministries in their efforts to provide relief through a National Disaster Committee.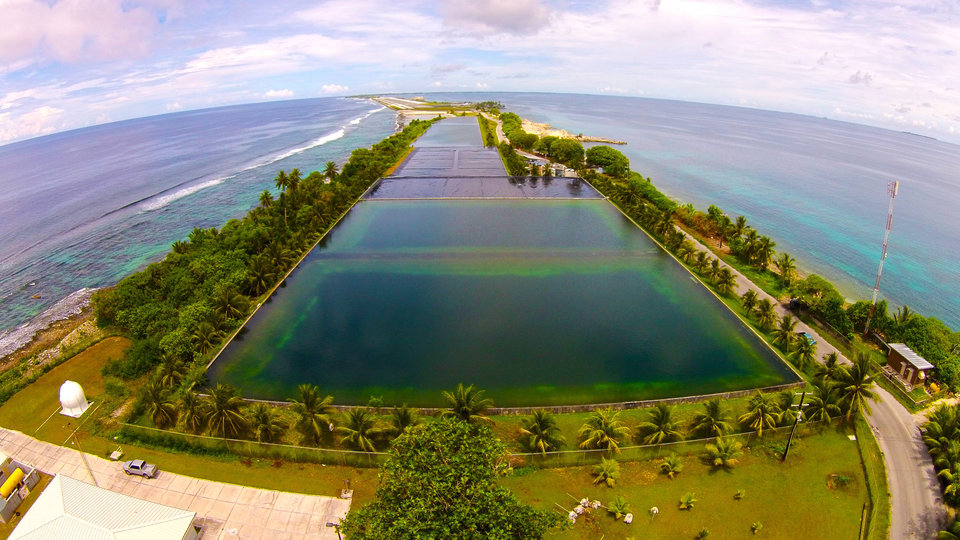 The fact that this drought comes on the heels of a string of other stresses to RMI's economy and environment may signal a particularly dire situation for the country, and recovery may be slow. The country recently experienced political turmoil, which ended with Dr. Heine's recent election. A string of climate-related  disasters, too, have hit the island nation, including destruction from an unusually active hurricane season earlier this year, also related to the El Niño.  This drought comes not long after another severe drought in 2013.
While RMI is already coping with the drought, the El Niño event is producing low rainfall across the entire Pacific Islands region and could impact 4.7 million people by May 2016, according to the International Federation of Red Cross Red Crescent Societies (IFRC).  Countries should take measures to help communities prepare for and cope with the drought conditions associated with the El Niño.