January 12, 2016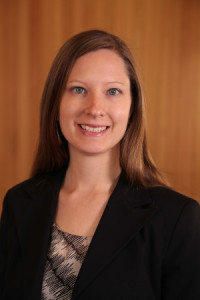 The Pacific RISA Program and the East-West Center in Honolulu, Hawai'i are pleased to welcome the new Sustained Assessment Specialist for the Pacific Islands Regional Climate Assessment (PIRCA).  Zena Grecni, MEM, joined the East-West Center in January. As Sustained Assessment Specialist, she will coordinate regional contributions to the National Climate Assessment and facilitate interactions within Hawaii and the US-Affiliated Pacific Islands (USAPI) and with NCA agencies to expand and fill gaps in the assessment of regional climate knowledge, impacts, and adaptation strategies.  The Sustained Assessment Specialist will develop an independent, dedicated website for PIRCA to house the 2012 PIRCA outputs, provide the latest research and products, offer updates for the development of future PIRCA products, and serve as a valuable resource for stakeholders on the current status of regional climate and observed and anticipated trends.  Additionally, working with researchers at the East-West Center, Pacific RISA, and other regional entities, the Sustained Assessment Specialist will support the establishment of a set of biophysical and social indicators of climate change impacts and management responses, assessed on an ongoing basis to inform decision-making at the local, state, and national levels.  Initial funding for extending the reach and scope of the PIRCA process through an inclusive assessment is provided by the Pacific Islands Climate Science Center and the East-West Center.

Ms. Grecni brings to the Sustained Assessment Specialist position experience analyzing management strategies in human-environment systems and communicating with a wide range of Pacific Island decision makers.  She received a master's degree in environmental management (2015) from the Yale School of Forestry and Environmental Studies (F&ES).  Her program of study centered on climate change adaptation and freshwater and coastal governance, with a particular focus on small islands.  At Yale F&ES, She completed a fellowship with the Global Island Partnership (GLISPA) and an internship with the Secretariat for the Pacific Regional Environment Programme (SPREP) in Apia, Samoa, where she worked with member countries to build institutional readiness for climate adaptation finance.  She served as Research Assistant for two years at the Yale Project on Climate Change Communication, managing digital media and analyzing nationally representative survey data about people's climate change beliefs and attitudes.  Ms. Grecni previously worked at the East-West Center as Communications Coordinator for the Pacific Regional Integrated Sciences and Assessments (RISA) program, a NOAA-funded regional climate research partnership for the U.S.-affiliated Pacific Islands.  In her role as Communications Coordinator, she managed media outreach for the release of the 2012 PIRCA report, which received more media hits than a report for any other U.S. region.  From 2010-2012, she served as Program Associate at the University of Hawai'i's Center for Island Climate Adaptation and Policy.
The Sustained Assessment Specialist will expand the capacity of PIRCA to deliver timely, decision-relevant assessments of climate change impacts and indicators.  The position will ultimately contribute toward sustaining momentum generated during the 2012 PIRCA and Third National Climate Assessment and responding to the need for knowledge about climate change and adaptation options in the Pacific Islands region.